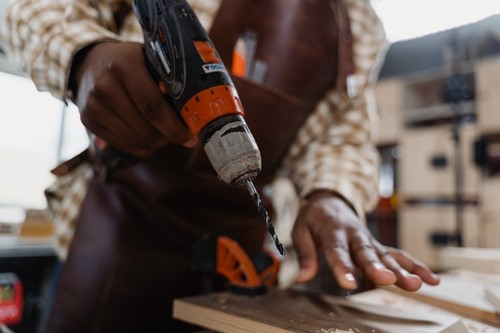 Photo by Tima Miroshnichenko from Pexels

As you're shopping for a home, you may be drawn to new construction homes. The idea of moving into a completely new place ready for you to make your own definitely has its appeal. But you may have some questions about going this route since it can be different from buying an existing home and moving right in. Here's what you need to know.
What Is a New Construction Home?
A new construction home is a residential property that has never been occupied. Often a land developer spots a large piece of underutilized land and says, "Hey, this would be a great place to create a neighborhood."
They acquire the land, clear it, grade it and divide it into lots before selling those lots to a building company that handles the actual new constructions. This builder then sells to homebuyers as they're done. These builders often pre-sell and customize several homes while sticking with the neighborhood's general aesthetic. 
There are three kinds of new construction home:
Custom - You can choose almost anything you want within the builder's capabilities
Semi-custom - You get to decide among options, so granite or marble, add a bonus room above the garage or don't, etc.
Spec - The building company makes all the decisions, and you just move in when it's done
What Is a Construction Loan Vs. a Loan for New Construction?
 A construction loan is a loan you take out from the bank when you want to build a home on a lot that you own. It funds the raw materials, labor, etc. A loan for new construction is a loan you take out to buy a home from a builder who is building, or has built, the home for you. Some larger building companies may have a financing company that offers loans for new construction. But if you want a construction loan, you'll probably go through your bank. 
What Is the "Builder's Financing Trap?"
This is a predatory tactic that is used by unrespectable builders that "forces" you to use their financing even though you could get better terms elsewhere. They do this by establishing rules that most reputable lenders wouldn't agree to, so you feel like the builder's financing is your only choice. Steer clear of builders who play these games. A builder cannot force you to use their financing company under federal law. 
What Is a Certificate of Occupancy (CO)?
A CO is a legal document that states that the home is finished and compliant with building codes. A housing inspector must inspect the home and sign this document before you can move in. If your house were to fail inspection, you have a period of time to correct those issues.
Can You Negotiate on the New Construction Price?
Most builders have painstakingly calculated the costs of construction and know exactly how much they need to make building the home worth their while. However, there's a trick you can use to get a better deal.
While a builder may not be able to take $5,000 off the purchase price, they may "throw in" $5,000 worth of upgrades for an extra $1000. That's because they can get a much better deal on these upgrades from their suppliers than you could, so if it helps them close the deal, they may use their buying power to your advantage.