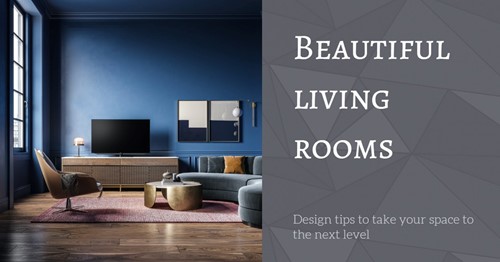 When it comes to beautiful living rooms, there are no wrong answers. Living room ideas can span from the elegant style of the Victorian era or an amalgam of different styles brought together to create a Boho-chic design that flatters both your style and your space. But what key elements do all of these different designs have in common? How can you emulate them?
Here are three musts for creating your ideal living room with your favorite living room ideas:
Focal point
Living rooms often have a focal point. Whether that point is a coffee table, fireplace or entertainment center, there's always something that draws attention to the center of the room. However, there are other ways to create an astonishing focal point within your living room.
Instead of fireplaces or elaborate centerpieces, try utilizing a particularly radiant window with indirect natural lighting. If you'd prefer a more open living room space, try rearranging your furniture to open your seating area for entertaining. You may also want to showcase an array of books on a custom bookshelf.
If you favor art, try using a large, eclectic work of art or an accent wall dotted with various designs and art deco. This focal point may also double as an interesting conversation piece.
Color palette
Your color palette can raise your living room's decor by several levels. Make sure to choose a color palette that best suits the style you're going for, whether that's a traditional living room or an eclectic mix of styles. Keeping the color scheme consistent can help you maintain focus and comfort in the room, without stressing the senses.
If you're unsure where to start, look around your living room. Find items such as a table lamp, wall art, wall decor, decorative pillows, or other accents throughout your living room or home. Try matching these colors with your living room design, but make sure to stick with a color scheme once you have it.
Lighting
Lighting has a large impact on your living space. Whether you decide to include as much natural light as possible or prefer the ambience and glow of floor lamps, your living room scheme will require some sort of illumination.
Try using task lighting, ambient lighting and accent lighting to bring your room together. For a large living room, ensuring each corner has some form of glow will also help avoid dark areas that could prove either hazardous or disruptive to the flow of the room. Floor lamps, recessed lighting and accent lamps are great ways to bring the layers of lighting into your living room.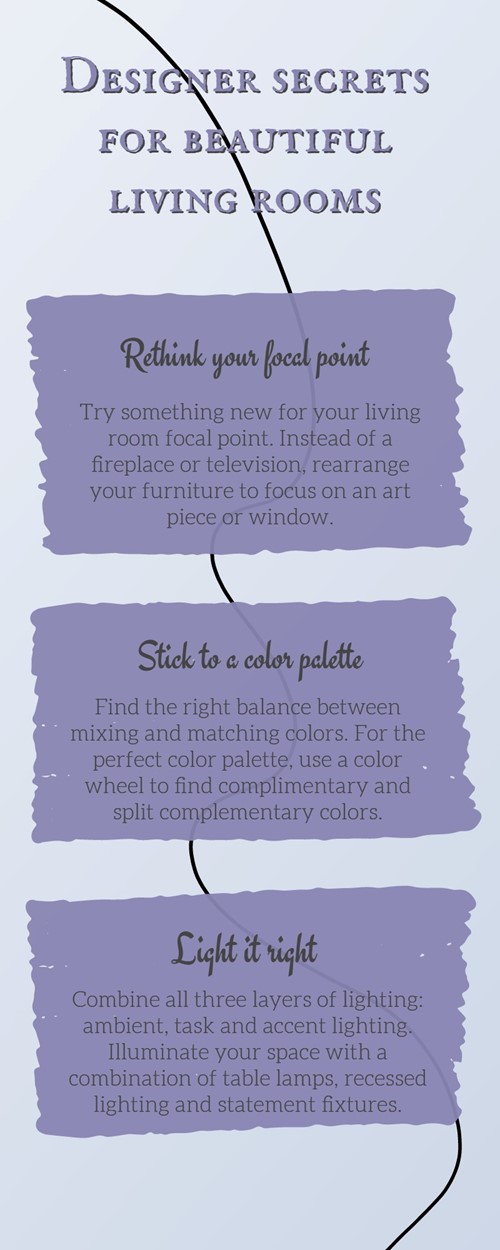 These elements are key to all living rooms. Incorporating them into your initial design plans can help accentuate certain living room features while keeping others muted in just the right ways. If you're upgrading to your perfect living room from a preexisting one, these items are excellent ways to ensure your design pans out just the way you want it the next time around.