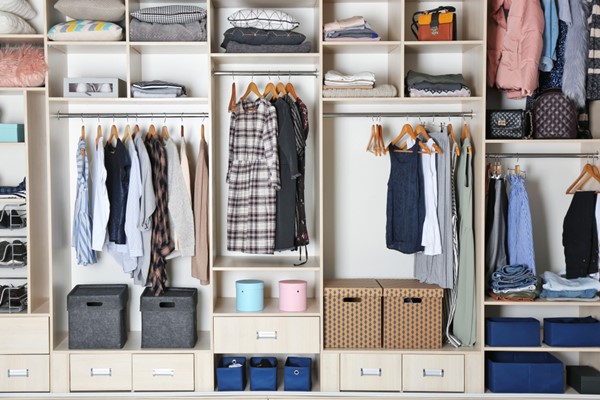 When you keep looking for one or more of your belonging anytime you need them; it shows that your house is not in order. This situation can be frustrating, especially if you need to go out for an urgent meeting and you could not locate something that you need to bring with you. Isn't that frustrating? Yes, it is.
Also, a disorganized home does not only appear messy, but it also impedes productivity and wastes our valuable time looking for things that we need. Many people can relate to this situation; they have their home disorganized and do not have any idea of how to put things in the places they belong to, if you are in that category, consider the following tips as it will help you arrange your home and get more productive with your time: 
De-clutter 
Getting rid of what you no longer need is the most crucial part of home organization. The things that are not useful in the house can take much space that you can spend doing other things. Note that, there may be some item that appears excellent, but you don't use them anymore. These items also fall under this category. Discard them or give them out to others.
Start Small
One thing that you must keep in mind when trying to get your house organized is that you should start small. Most people fail to understand that organization and productivity starts at the lowest level. For example, you need to aim at the minor organizational adjustment first before moving to the more elaborate ones.
Choose a Method 
Arranging your homes requires a solid action plan. You need to outline your strategies before you begin the home organization. You can start the organization room by room and tackle the important things first. What you need to do next is to arrange your items in compartments, so that you can quickly locate them. This idea may sound funny, but it is crucial, try to label your entire item. 
Get the Right Tool 
Another essential part of organizing for productivity is getting a few accessories and product to help you maintain the home organization system. When it comes to a great product that you can adapt to enhance your productivity, you should consider storage boxes, desk organizers, and file cabinets. These items will not only make your place more attractive, but it will also make you more productive. 
 Organizing your home frees up spaces and makes it look attractive. Follow the tips above to enjoy the amazing transformation and increased productivity that comes with a well-arranged home.