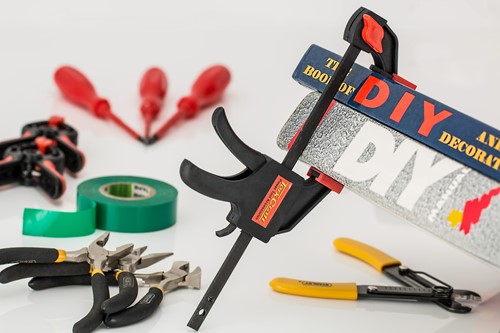 Tackling projects around the house allows you to boost your skills, saves you money and ensures your home stays in peak condition -- usually. While DIY projects can be safe, successful and rewarding, there are some instances where you're better off leaving the work to a pro. From jobs that are dangerous to those that require specialty tools for success, the following projects can turn your DIY dreams into nightmares:
Don't DIY these Home Projects:
Roof Repairs and Heavy Tree Work
Both of these tasks take place off the ground and pose a significant risk of injury, even to those who have experience and are working with full teams. Taking down a large tree puts you and your home in jeopardy, while roof work is one of the leading causes of injuries for construction workers. Avoid these high-risk jobs and hire a pro with the equipment to work safely and well, even off the ground.
Big Electric Projects
Most of us can swap out a light bulb or the fixture it belongs in, but more extensive and complicated repairs and upgrades require a pro. In some larger projects, you'll need to have the work approved and ensure that it is up to code (particularly true if you are repairing or readying a rental property). In others, the risk of injuring yourself is just too great. Even if you avoid injury, a single mistake in your work can lead to a fire hazard and put your home and family at risk. If you need specialized tools, have a job that requires a full inspection or that could result in a fire hazard, leave the work to a professional.
Hazardous Material Mitigation
You may be able to scrape away that mold, remove smoke odors or strip the lead paint in your home, but it is generally a bad idea. Any project that exposes you or your home to environmental hazards needs to be done by a pro. You could injure yourself during the process -- and even if you escape injury, you could end up missing part of the pieces you intend to remove. In this case, you'll actually increase your family's exposure to dangerous mold, lead or asbestos. Leave these hazards to a pro for your own safety and well-being.
Skip these projects and use your time, talent and tools to tackle just about anything else around the house -- you'll stay safe, save money and get the results you want. too.